Have you ticked off some, if not ALL, of these on your bucketlist? Thanks BootsnAll for compiling this amazing list!
How To Travel For Free (or pretty damn near it!)
From our friends at BootsNAll Travel: The ultimate destination list for travelers who want to get the most bang for their buck, especially when considering what is typically the biggest expense — flights — and/or planning longer-term travel.
Most travel websites, magazines, and television shows publish some type of Top Destinations List shortly before or after the New Year, and we're no different.
The difference with our list, though, is that it isn't some arbitrary, editor-created list.
The BootsNAll data-driven list is meant to help long-term travelers plan a trip. It breaks down the destinations into parts of the world, and gives Expert Travel Tips for each region.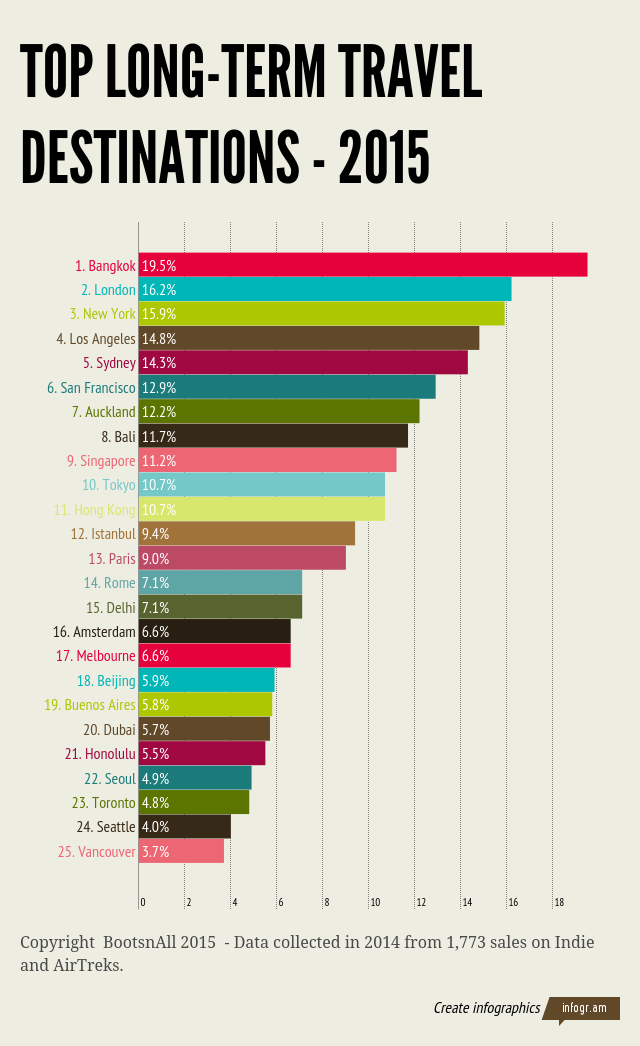 These are the destinations that people are building their long-term trips around. We break the list down by region, offering expert tips for crafting your route and choosing flights for your big trip, as airfare is always the biggest expense of…
View original post 39 more words